Shopping Cart
Your Cart is Empty
There was an error with PayPal
Click here to try again
Thank you for your business!
You should be receiving an order confirmation from Paypal shortly.
Exit Shopping Cart
My Naples Home Services LLC.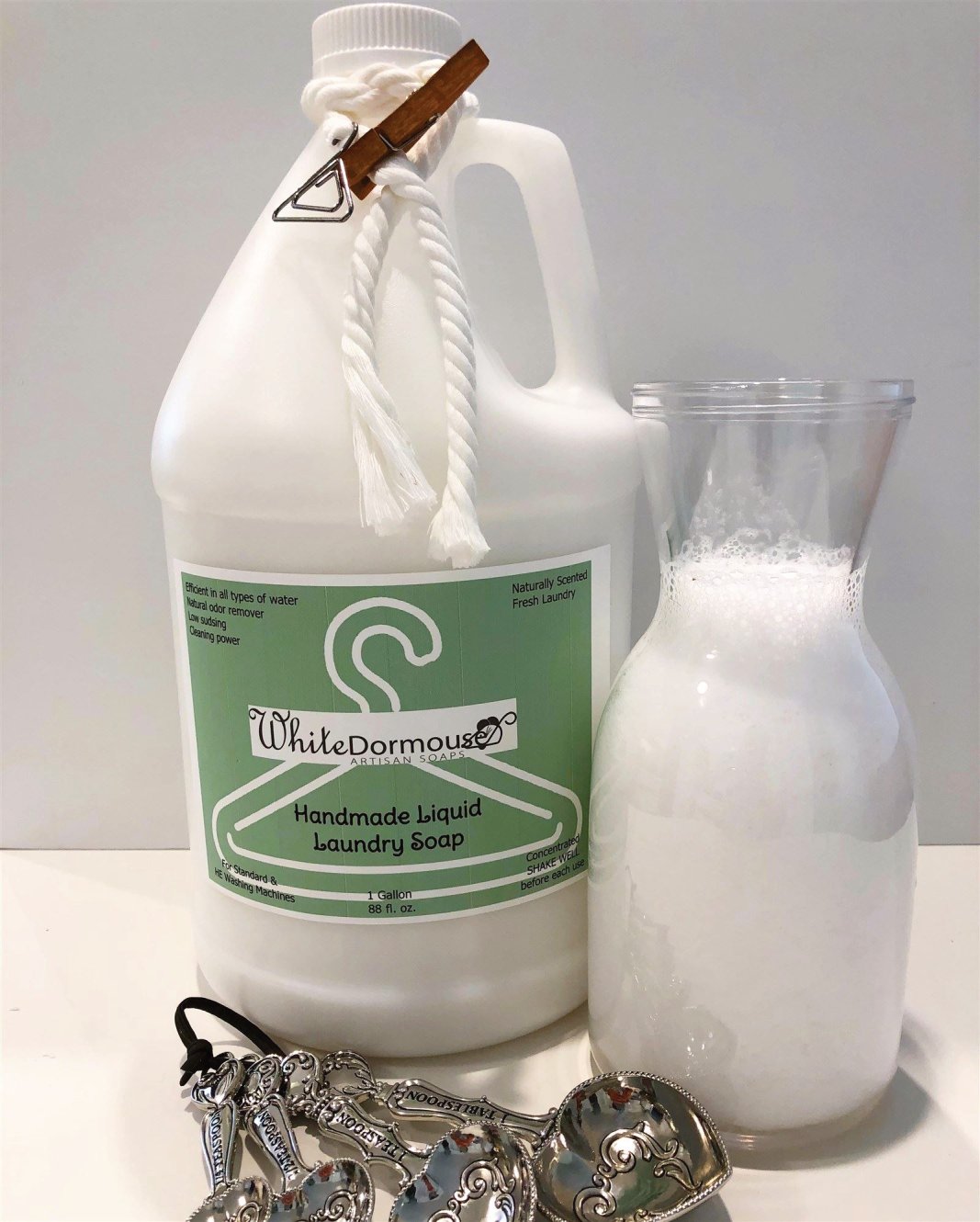 Natural Solutions to Handcrafted Soap.

I have been a professional housekeeper for over 37 years.
I started the business before I finished high school. While my friends were working side jobs for spending money, I was trying to figure out how to get 56 customer names into a teenager's size diary address book. 
With that said, why not try to understand more natural solutions to cleaning, washing and what we use on a daily basis. 
Each day I am challenged with the special care of ...fabric clothing, antique furniture, home accessories, unique cleaning procedures and more. The very first soaping project for me was keeping me out of the grocery store with a laundry product receipt of over $60.00 monthly between fabric softener, detergents and more. 
I was sick of running for laundry soap so I decided to make my own and have not turned back since. 
Making natural Laundry soap does not have all the ingredients you cannot pronounce. Instead of the thick, jelly like product that makes all of these bubbles that we think are cleaning our clothes, we have the power of natural cleaning ingredients with basic formulas. 
The use of vinegar, washing powders and soda's and essential oils are good for hard water performance, lemon juice, lime, eucalyptus, peppermint, spearmint, tea tree, cream of tartar, rosemary, jasmine, chamomile and more. Herbal essential oils can be blended into laundry formulas, liquid or powder. These are the magical ingredients and it just feels right. 
Making soap products takes on a whole new meaning when you believe in your own recipes. You can stand behind them and be proud of all you have accomplished. Visit
www.whitedormouseartisansoaps.com
for more information, soap products and more. Hope to see you there.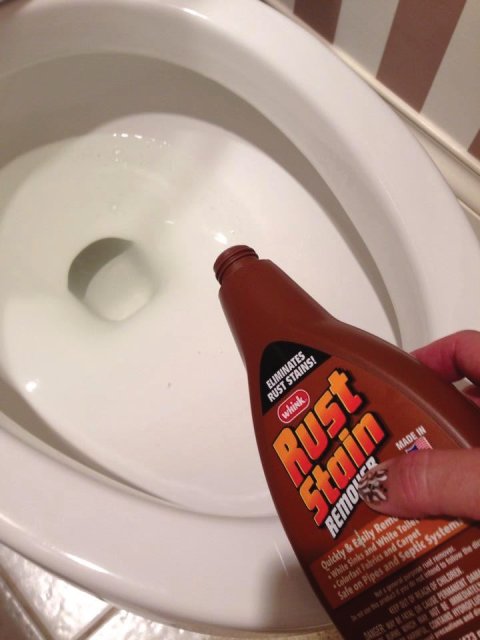 HARD WATER STAINS

During home watch visits a house can sit for two weeks to a month without any movement. Between the higher temperature of the interior home and the evaporation of water in the toilets sometimes a hard water ring forms in the toilet. This can happen even if water is sitting to the proper water level.
An etching affect happens and even if you scratch the etch line you cannot remove the ring around the toilet bowl.
This procedure might help. Turn the water valve OFF. Flush the toilets so very little water enters the bowl. Squeeze a good amount of "whink" Rust Stain Remover around the rim and ring line. Wait 5 minutes and brush with toilet scrub brush that has good scrubbing power. Turn the water back on and flush. This should help out a lot. I take this with me on my home watches in case I need a little boost. Let me know how it works for you.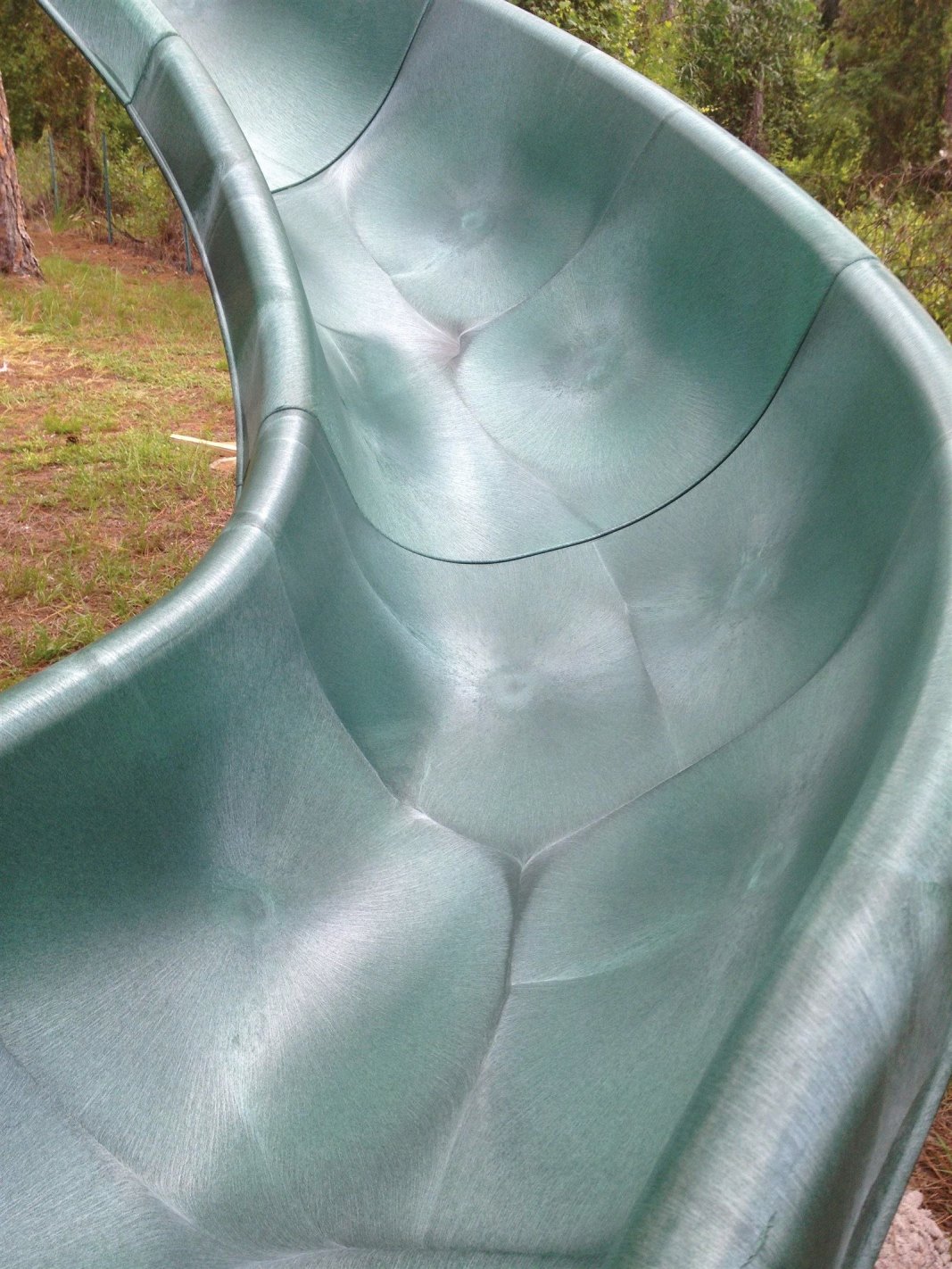 Shining a Fiberglass Playground Slide
While setting up a playground with slide for my own grandchildren we noticed the slide was a bit rough and not enough "slide power" for the toddlers. Recommendations will advise to maintain a dull and faded slide wash with soap and water to remove dirt and grime, rinse with clean water. Polish with compound and buff out to improve appearance, repel dirt and slow fading. Since our slide was new and right out of the box we just needed a little "push".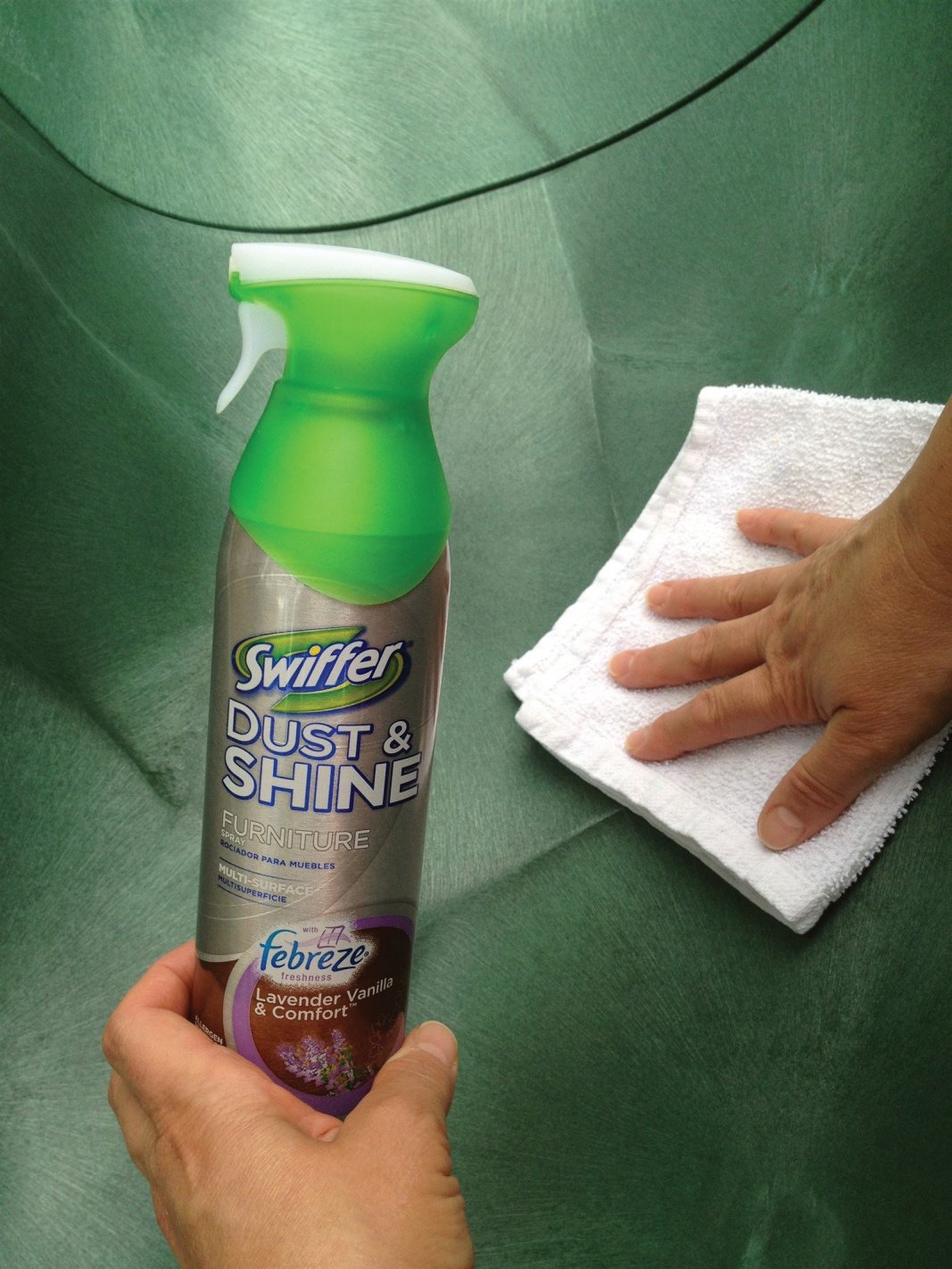 It was as easy as 1, 2, and 3 by using a little Swiffer Dust & Shine and a soft cloth.
I love this stuff and use it for a few cleaning projects.
This procedure is only recommended by opinion. Playgrounds are a great way to share quality time with your children, but following safety precautions are a must to avoid accidents and injury. Insure there is always an adult present as the slide will be slippery, but most of all just have fun.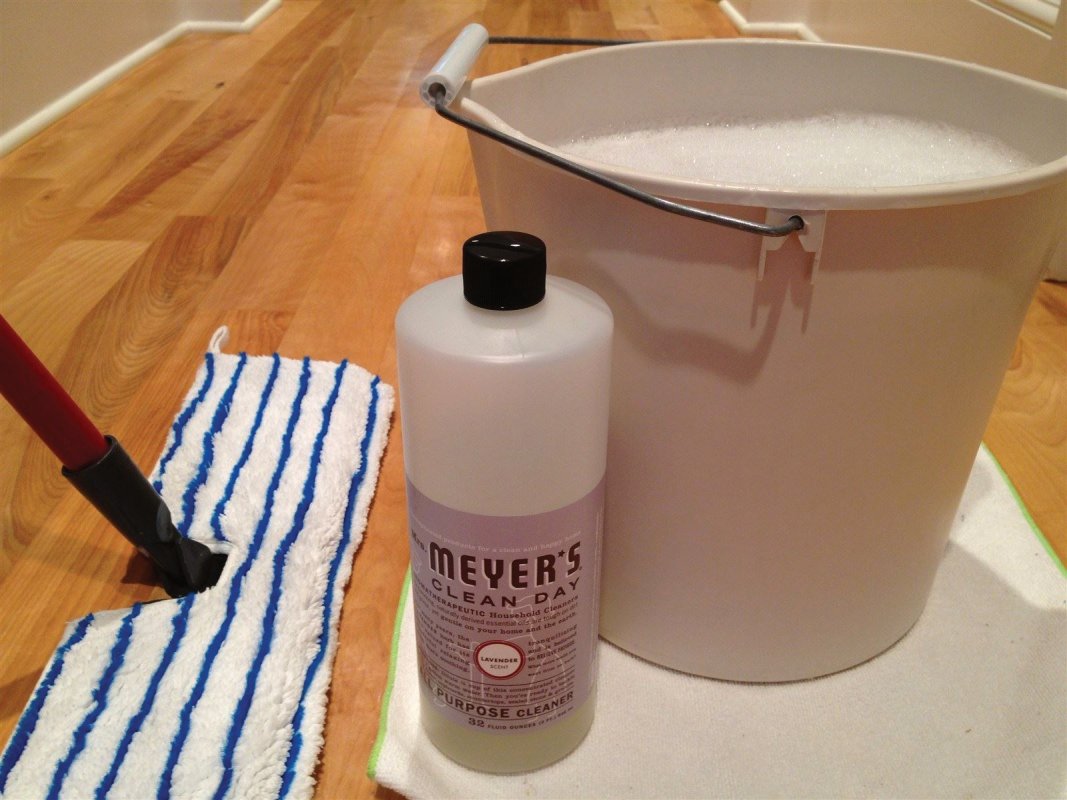 Green Works, your lease is up!! I'm kicking you out of the bucket. I'm making room for my new best friend. Meyer's Clean Day All Purpose Cleaner has got my vote. In recent posts regarding the use of natural echo-friendly cleaning products, the controversy still remains a heated subject. When asked to use plant derived cleaning formulas one must ask if the ingredients have the muscle to effectively achieve the task of some of the toughest cleaning jobs. So far we have put
Mrs. Meyer's multi surface cleaner to the test.
It has proven to be awarded our gold star of the day and the lavender fragrance has been uplifting, calming and pleasant to work with.
The cost of Meyer's household cleaning products is almost double the price of other products, but the satisfaction is worth every penny. Green Works All Purpose Cleaner 32 oz. trigger spray is $3.19 is some stores and Mrs. Meyer's 32 oz. CleanDay All Purpose Cleaner on  store shelves ranges from $6.79.
I really love working with baking soda and vinegar. I sprinkling a little Arm & Hammer Pure Baking Soda in a stainless steel sink with a little fizzing action of white vinegar and give it a little scrub with a soft cloth.
For sensitive skin wear rubber gloves. Rinse good, dry and polish with your favorite stainless steel cleaner. Buff one more time for a streak free shine.
Watch out! It's addicting.
Give it a little scrub with a soft cloth. For sensitive skin wear rubber gloves.
Rinse good, dry and polish with your favorite stainless steel cleaner.
Buff one more time for a
streak free shine.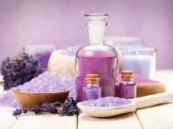 This is my favorite secret so don't tell too many people......
Cleaning with Vinegar has been very helpful in allowing us to not only achieve the removal of grease, grime, mineral deposits and much more. It has also helped us save money on cleaning products and create a healthier environment. Mixing our own natural household cleaning recipes using vinegar instead of purchasing powerful and expensive products is great, but what about the sour smell it leaves behind? We have visited our local Fresh Market or Whole Food store and purchased a handful of bath salts. When asked to wash the floors with vinegar we sprinkle a Tablespoon of bath salt into a bucket of very hot water and have managed to reduce the sour smell of the vinegar in half. You can actually smell the bath salt over powering the vinegar. It just makes me smile.
Note: Every floor has its own texture and finish. Experiment with hot water, vinegar and bath salt solution in a small area first. Vinegar solutions are not made for every surface.
How many times should I change my baking soda in the refrigerator? The answer is once a month to neutralize odors.
Here are a few ways to use baking soda: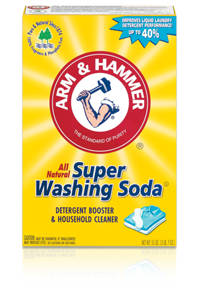 freshen your mouth, use as a facial scrub, insect bites, polish silver and clean brushes and combs. For cleaning, try Arm & Hammer Baking Super Washing Soda as a laundry booster. I use it to wash my cleaning rags instead of bleach.
FABULOSO All Purpose cleaner happens to be one of the most popular household cleaners under the sinks of many homes.
The Lavender brand has a beautiful fresh smell and lingers in the air after cleaning for a long time, but I have noticed many people are concerned about the over powerful fragrance especially for those who suffer from allergies and perfumes. If you look next to the Fabuloso on your grocery shelf you will see a product called MISTOLIN. It is also an All Purpose cleaner.
Mistolin has had a reputation of being called the "cheap and tacky Latin floor cleaner" that you could buy at the dollar store, but I don't know how I could possibly clean without it. Fabuloso could not compare. Mistolin deodorizes and cleans while leaving a long-lasting, soft, fresh scent that is complimented by home owners with each visit. It can be used in so many different ways through the house. Just ask and I will tell you a few cleaning secrets on how to use this product.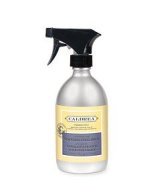 Create a home cleaning experience through beautiful products and the passionate know-how.

 

Click on the link below and try the Ginger Pomelo Stainless Steel cleaner spray for the kitchen. A little goes a long way and it smells so fresh.

 

You can purchase CALDREA products at Wynn's Market or

Good Life in Naples Florida or click "store locator" on the Caldrea website for a store near you.

 

 

 

 

0

/