Shopping Cart
Your Cart is Empty
There was an error with PayPal
Click here to try again
Thank you for your business!
You should be receiving an order confirmation from Paypal shortly.
Exit Shopping Cart
My Naples Home Services LLC.
OUTDOOR FAUCET LOCKS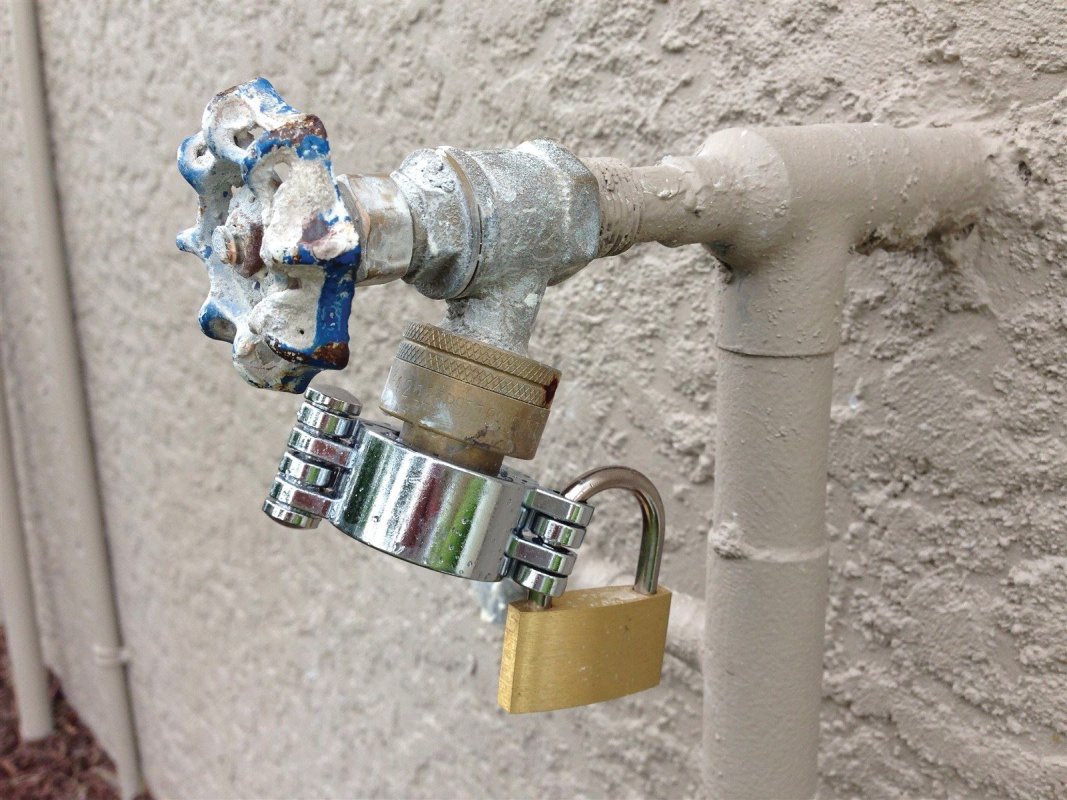 Stop the unauthorized use of water at your business, home, or apartment building.
As a home watch professional I see this on many occasions.
New construction up and running next to your home or on your street, the lawn maintenance worker needs water to wash their hands or fill their weed sprayers, or the neighbor decides to use your spigot to fill his pool or wash his patio. This outdoor hose bib faucet lock prevents unwanted use or tampering, reduces water waste and leakage and provides piece of mind especially to a home owner who is away on vacation. When a home is vacant and unattended, keeping costly repairs and high energy expenses down is important. This Hose Bib Lock requires very little maintenance. Occasionally, the padlock should be removed, cleaned and lubricated. This is more important if you leave the lock on for a long time in areas that are particularly dirty, where grit or oxidation can make the lock difficult to open. Faucet locks cost anywhere from $8.00 to $25.00 The outdoor hose bib lock comes with a plastic cap fitting any standard 3/4-inch hose bib or faucet. That cap is encompassed by a heavy duty metal casing locked together by a brass padlock.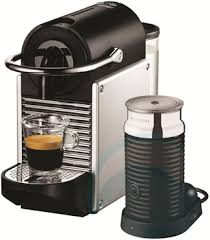 Nespresso Machines
Pros and Cons
While looking for that perfect gift for my daughter for her birthday or simply a coffee lover at heart, the Nespresso coffee machine may be the ideal solution.
From Expresso to cappuccino, Nespresso coffee makers "stir" controversy and calculated opinions both with competitive, scale tipping pros and cons.
While investigating the purchase of the capsules I discovered without warning from the salesman that the Nespresso coffee capsules can only be purchased from Nespresso company which can sometimes put you in a bind if you are having a dinner party and the coffee refills were accidently not on the grocery list. The website allows you to only purchase quantities of 50 at a time.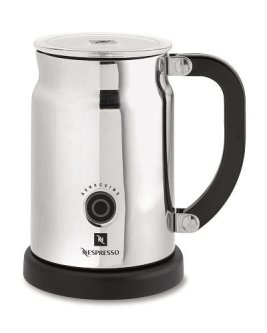 Advertised with many designs and features from sleek to modern, high tech, retro and sophisticated. Price ranging from $199.00 to $699.00 Accessories available including milk frother creating a light creamy hot or cold milk froth starting at $99.00
Pros
1. The machine is low maintenance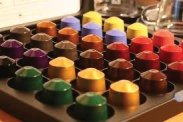 2. No mess,no noise, no grinding
3. Capsules have the same amount of coffee each time
4. Always consistent and enjoyable, silky and smooth tasting
Cons
1. Environmentally unfriendly by people's choice
2.The capsules prove to be a waste and recycling still not perfected
3. The cost, $.60 to$.70 cents per capsule depending on flavor
4. The coffee costs a bit more than whole beans or pre-ground coffee
5. Can only be purchased from Nespresso, arrives in just a few days when ordered online.Shipping fee added to purchase. Can be up to $6.95
6. Nespresso quotes that their machine brews with accurate water temperature, pressure and always the same degree of humidity (0%) in every capsule. Some of this is correct, although most of the time the coffee is not hot enough especially if you add cream and froth. You almost need to add hot water and brew again.
7. Some try to save the environment by cleaning and refilling the capsule, but this proves to be time consuming and not much fun.
 With all this said, I will admit I do love my Nespresso machine. I purchased the "Pixie"and our family is enjoying every minute and every cup. We are learning to deal with the pros and cons and order our coffee capsules before they run out so we have them all the time. We are not big coffee drinkers, but it is a pleasure to entertain the thought of that yummy delicious sensation of a smooth, delightful cappuccino at any time of day.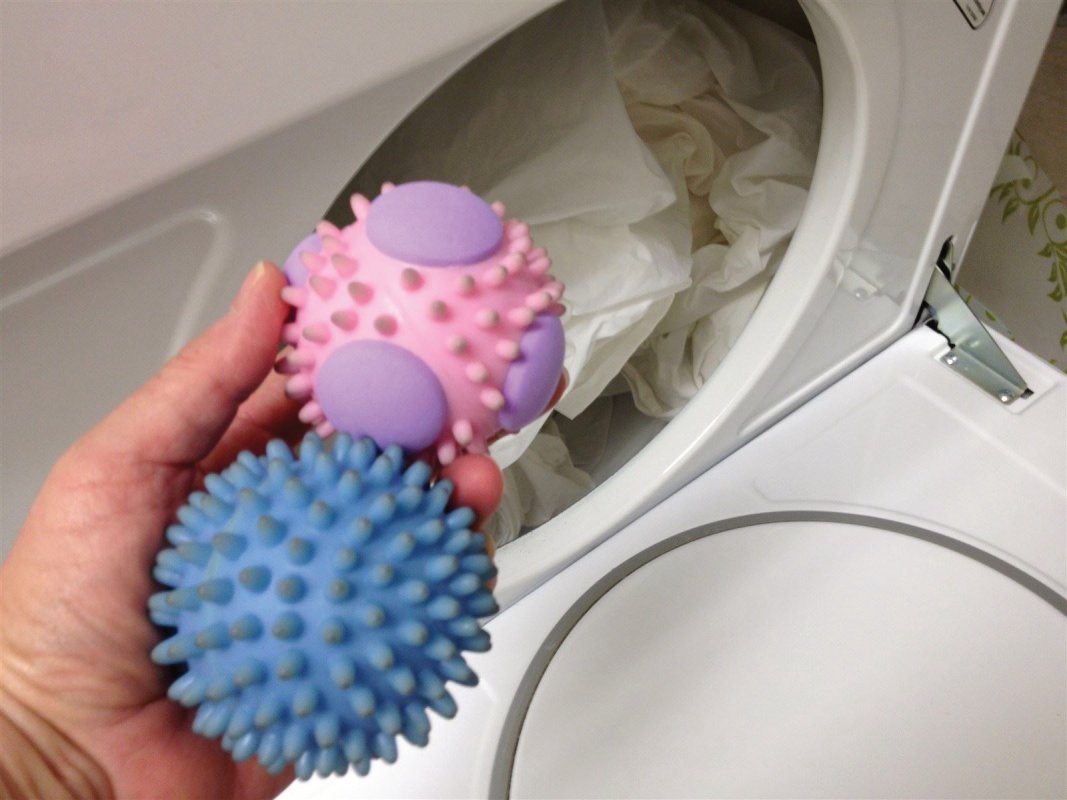 The Dryer Ball has never impressed me.
"Rumble, rumble, rumble,
bla, bla, bla."
Selling for around $10.00 per set, these plastic or rubbery balls tumble around the dryer and separate the laundry allowing air to flow more freely while softening fabrics. My sheets still bundle in a knot and catching those little rascals is just plain annoying! Do they work or are they just another gadget?
Time is of importance for me so drying sheets on their own, stopping the dryer in intervals, shaking out the sheets a bit and
re-positioning, then start the dryer again. Seems like a lot of work, but it gives me a chance to check the dryness of the sheets and move on with my tasks. How do you rate this product?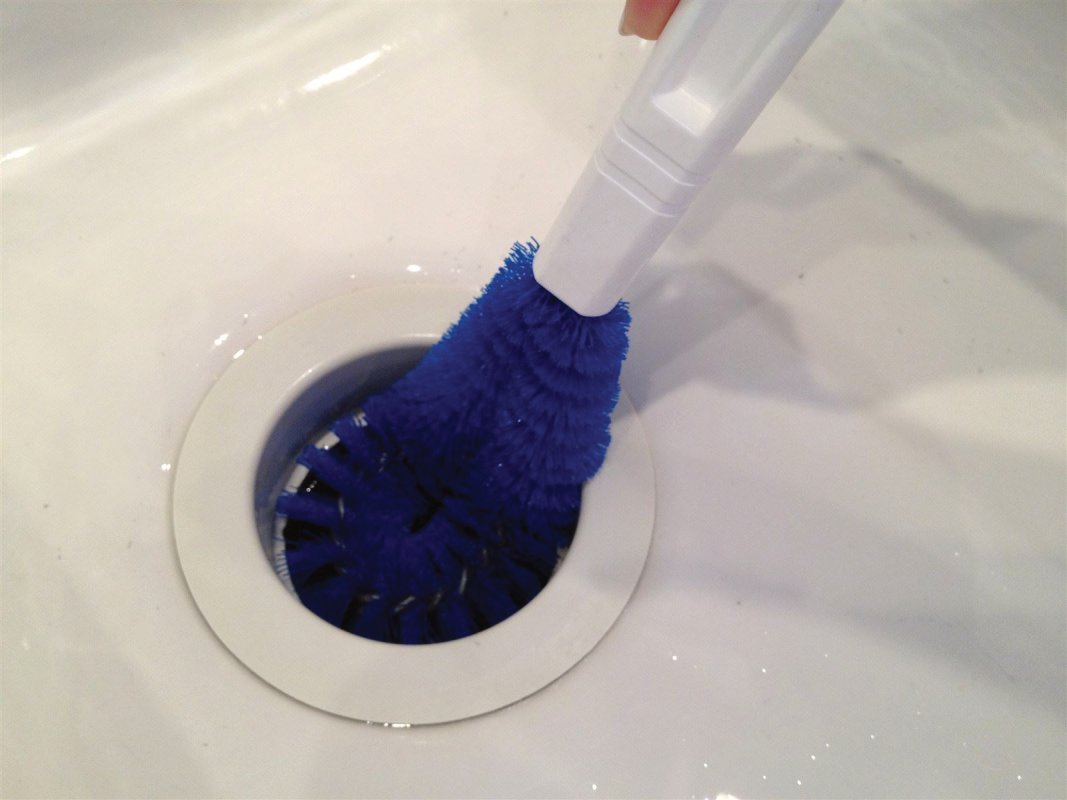 The cleanest of households can linger kitchen and bathroom odors and tracking down the smell can be difficult. Odors can be caused by a numerous amount of things and most of them are right underneath our noses, but hidden in smaller places then we usually care to look. This angled scrub brush makes it easy to clean the inside of the garbage disposal.
Look for this brush in your local hardware or grocery store.
It's a handy one to keep around the house.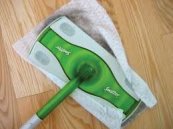 Put your cleaning gadgets to good use by purchasing the Swiffer Sweeper.

This inexpensive tool is not only detachable, light weight and easy to store, it has been the most effective tool in wiping down the walls of your home. Some may say this is a bit excessive, but I beg to differ. Attach one Swiffer cloth pad and just gently glide the Swiffer Dry Mop along the walls, careful not to hit anything and you will be amazed at the dust that collects on the pad that is almost invisible to see. Let me know how that works for you. Be careful, it can be addicting for some of the most obsessive cleaners.

0

/